Flooring in Orange Park, FL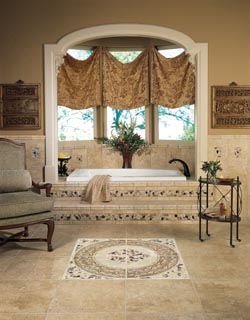 Save time and money on your next home improvement project or renovation by making The Floor Trader your partner for flooring in Orange Park, FL. Our locally owned flooring store has a large inventory of in-stock products ready to be installed. With serious savings and a selection unlike any other outlet in this area, there is no reason to shop anywhere else.
Visit our store and get the answers you need from our knowledgeable floor covering specialists. No matter what kind of residence you own, our selection of home flooring has the colors, styles, and textures you are looking for. By eliminating the fancy trappings that other flooring stores spend their money on, we are able to pass on deep discounts on the stunning floor coverings you need for your home or business.
Protect the investment you are making in the look and feel of your home by making our list of preferred contractors your source for flooring installation. These installation professionals come prepared with the right tools and years of experience. We focus on your complete satisfaction, because you deserve a home interior you can be proud of.
A Flooring Store with Numerous Options
Homeowners, real estate professionals, and property managers all depend on the extensive selection of discount flooring that is available at our locally owned flooring store. Our local ownership gives us the ability to communicate more effectively with our customers. We take the time to listen to your questions, so we can identify the right flooring choice for your particular home.
Enjoy a home interior that is filled with color and charm when you purchase your home flooring from our group. Our vast in-stock selections include every variety of floor covering you need for your home, including:
Hardwood | Carpet | LVF | Vinyl | Tile | Remnants
Find a floor covering that matches your design plan and your available budget when you take advantage of the buying power we bring to the table. Imagine how thoroughly your home will be transformed by any style of new flooring in one room or throughout the entire house. Your home will finally look and feel the way you want when you purchase flooring from the major brands you know and trust.
Flooring Installation That Gets You the Perfect Fit
Establish a partnership with our flooring store, and get the support you need to make your next home restoration a success. At every step of this process, we are there for you with informed design assistance, and professional flooring installation. Instead of guessing your way through this process, and facing the prospect of expensive repair costs down the road, make the smart choice and take advantage of our list of preferred contractors.
Enhance the value and appeal of your home without spending a fortune with the help of our entire flooring team. We go the extra mile to ensure you get the flooring choices you need. Start a conversation about the future of your home by visiting our location for a consultation today.
---
Contact us today to request a comprehensive quote on all the home flooring you need to complete any project. We proudly serve customers in Orange Park, Fleming Island, Green Cove Springs, Starke, and Keystone Heights, Florida, plus the surrounding communities.