Hardwood Flooring in Orange Park, FL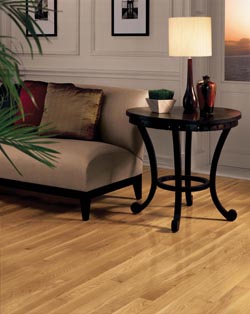 Fill any room in your home with natural warmth and character when you make our flooring outlet your source for hardwood flooring. Building a better home is now more affordable than ever with hardwood flooring prices that are 20-70% lower than traditional retail establishments. Instead of paying more than you need to for markups and fancy showroom decorations, visit our store and choose affordable floors from our stunning collections.
Take advantage of the longstanding relationships we have built with major manufacturers, and save even more than you ever thought possible on stylish choices of wood floors. Our friendly sales associates take the time to get a better idea of your approach to style and your available budget. This ensures you get a natural surface that is easy to clean and care for in the coming years. Hardwood does not have to cost you a fortune when you make our store your source for all of your flooring needs.
Make the most of this opportunity and get the best fit possible through our hardwood flooring installation process. When you consider the tendency of wood flooring to expand and contract with changes in temperature and moisture, it is essential that you choose the right contractor to install your new floors. Our team can connect you with the right group of contractors. Each of them takes the time to get the most accurate measurements possible, so your solid hardwood flooring can last for generations to come.
Helpful Hardwood Flooring Prices
We have a broad selection of natural hardwood that is ready to be purchased and installed without delay. This renewable flooring option can enhance the appeal of your home, and the resale value as well. Instead of restricting the scope of your design plan just to afford enough hardwood flooring for one room, get the flooring you need for the entire home at our discount flooring outlet. We have cut out the overhead that other stores pass on to their customers in the form of higher prices.
When you consider the low hardwood flooring prices we offer, there is no reason to postpone your next renovation project any longer. Whether you need engineered hardwood for your kitchen or plank flooring for your den, our selection has everything you need. We take the time to review your design plan, so we can identify the color and grain you need for success.
Hardwood Flooring Installation Makes a Difference
Complete any renovation project on time, and according to budget by including a preferred contractor who specializes hardwood flooring installation. With so much to consider when it comes to the unique dimensions of your living space, why take a chance on a contractor without the right tools for the job. We have the experience needed to find the right installation contractor for your home, and the resulting fit will look great and last far into the future.
Our team can identify an installer from our Preferred Installer list, so you can be sure the resulting look will be something you can be proud of. When you visit our flooring center, we provide you with the support you need to make your dream home a reality. As expensive as you may believe this entire process may be, our team will shatter your preconceived notions with deep discounts and dedicated service.
Review our extensive selection of engineered and solid hardwood flooring, and get the surface you need for your way of life. We want you to have flooring that is capable of lasting for years to come, so we take the time to find the option that fits you best. When you are in the market for plank floors in a specific finish and species, we are sure to have what you are looking for in stock and ready for installation.
---
Contact us today to take advantage of our expansive inventory of hardwood flooring at discount prices. We proudly serve customers in Orange Park, Fleming Island, Green Cove Springs, Starke, and Keystone Heights, Florida, plus the surrounding communities.