Premium Flooring in Jacksonville, FL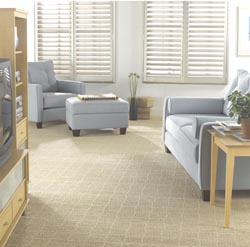 Give your interior space wall-to-wall beauty by updating it with new floors. The Floor Trader of Jacksonville is one of the area's first choices for high-quality flooring. Located in Jacksonville, FL, our showroom features premium flooring products for commercial and residential customers. We're proud of our stylish, long-lasting products, and we are confident you'll be too once they're in your home or business. Stop by our store today, and browse our complete line of premium products.
When you choose a new floor from us, you'll receive one that delivers style and durability well into the future. At our flooring store, we feature beautiful and luxurious carpets, hardwood floors, tile, laminate, and waterproof plank floors made by the most respected flooring brands in the industry. The brands we carry include:
Innovia
Harbor Home
Resista
Tigressa
Core Elements
THE 5th WALL
Mohawk
LandMark
Achieve Your Design Goals
Turn to a team of flooring specialists that offer quality products as well as exceptional customer services. We always maintain a high level of customer service. In fact, our company has grown due to the long-term relationships we've developed with our valued customers. That's because we seek to help our customers find the perfect floor that suits their needs in regards to appearance, performance, and price.
Bring the best of flooring home to you. From beginning to end, we ensure you have beautiful floors that last for many years to come. After you've selected your design, a proper flooring installation job is essential. We'll refer you to installers who are well trained, experts in their field, and prepared to install every one of our flooring products. No matter what you need, we're committed to providing it.
Unlimited Options in Our Showroom
Nothing beats the extensive selection of materials at our flooring store. They are available in all textures, styles, and patterns. Our flooring products are designed to bring optimal beauty into your work or living space. If you're not sure of the best look or feel for your place, let us help. We are happy to explore all of our flooring options with you. Before making a decision, please feel free to schedule an in-home consultations and measurements to get exactly the right floor you need. In addition, we invite you to take advantage of our value pricing and transform the appearance of your home for the better. We also offer excellent discounts.
---
Contact us to get started on your new floors for your home or business. We proudly serve customers throughout Jacksonville, FL, and the surrounding areas.