Remnants in Orange Park, FL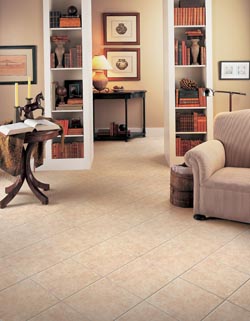 Repair any damaged vinyl or carpet flooring in your home with our broad array of options for remnants in Orange Park, FL. Whether you are a homeowner, a real estate professional, or even a property manager, our selection of clearance flooring makes it easy and affordable to make the small changes you need. Our locally-owned flooring outlet provides you with personalized service and an attention to detail that other stores just cannot match.
When a mover tears up a section of carpeting near the front door, it can be difficult to restore the overall look of that room without spending a fortune. When apartment managers are preparing a unit for a new tenant, they often find small areas that need replacement. If you are interested in saving time and money on your next home restoration, the team at our wholesale flooring warehouse has a broad selection of carpet remnants at great prices.
Our vast selection and discount pricing allows us to carry a full array of carpet and vinyl remnants. Instead of purchasing an entire roll of carpet or vinyl, visit our flooring store has what you need to get your floors looking as good as new. Make the most of your commercial or residential space with just the right amount of carpeting and vinyl for your specific needs.
Clearance Flooring for Property Managers
Restore the apartment units at your investment property without a great deal of expense by taking full advantage of our clearance flooring. When the previous tenants move out, you often discover areas that have been stained or burned beyond repair. Replacing the carpeting and vinyl in the entire unit can sometimes be cost-prohibitive, so it helps to have a source for affordable remnants.
Small sections of replacement carpeting and vinyl can also make a difference in commercial spaces and industrial offices. Create a professional space for your employees with our selection of clearance flooring. Instead of spending far too much on small sections of hardwood and tile, find exactly the amount of flooring you need at our showroom.
Homeowners can also benefit from this selection of discount flooring. Should an accident create a gash in one or more tiles, you can replace them with ease by visiting our showroom and starting a conversation with one of our friendly sales associates. They will take the time needed to find what you are looking for.
Quality Carpet Remnants That Match
When faced with sections of damaged carpet and vinyl, it can be difficult to find the right match. Instead of living with the damage or spending more than you anticipated replacing the carpet in the entire room, we provide you with an alternative. Our extensive selection of carpet remnants is sure to have a match for the flooring you have in your home.
Restore the look and feel of your kitchen and bathroom with our vinyl remnants. These sections of flooring are in-stock and ready for installation right away. Talk with one of our friendly sales associates about your specific needs, and get solutions that make sense.
---
Contact us today for carpet and vinyl flooring remnants that help you complete any project on time. We proudly serve customers in Orange Park, Fleming Island, Green Cove Springs, Starke, and Keystone Heights, Florida, plus the surrounding communities.