Vinyl Flooring in Jacksonville, FL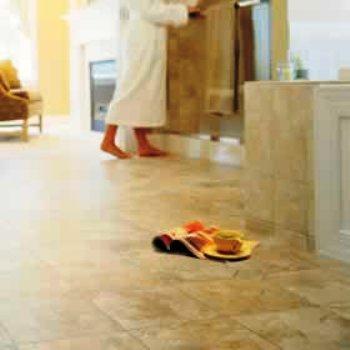 Take advantage of an alternative to the high-priced flooring boutiques you have been visiting and save up to 70% when you shop at our flooring center for vinyl flooring in Jacksonville, FL. We offer a multitude of multidimensional vinyl tiles at either of our locations in this area.
Whether you are a motivated homeowner, a contractor, an installer, a remodeler, or an apartment or property manager, we have the flooring you need to satisfy your flooring replacement and remodeling goals. Visit either one of our convenient locations, and get the vinyl floors you need without delay. If the choices you find become a bit overwhelming, our designers and sales associates are ready to answer any question you may have.
Leading-Edge Vinyl for Modern Homes
Our selection features a number of colors, styles, variations, and name brands, including Armstrong and Mannington. With hundreds of options to choose from, we are sure to offer exactly what you need. Plus, many of our floors are in-stock so you can purchase the perfect vinyl floor covering and install it the same day! Complete your projects efficiently and on-time with the advantage of our company's extensive buying power.
Get the best fit possible and protect the investment you are making in new flooring by establishing a partnership with our vinyl floor installation team. We have established a series of relationships with many of the leading installation contractors in this area, and that means you get attentive service and a dedicated team that pays attention to every little detail.
Stunning Floors at Reasonable Prices
At our flooring showroom, we never compromise when it comes to quality. How can we offer such low prices on vinyl floors? It's simple. We slash overhead costs and pass the savings directly onto you! Instead of wasting money on overpriced flooring and needless fees, you have the option of purchasing the same stunning product at our flooring center for much less.
Vinyl floors are a smart alternative to stone, ceramic, and wood in many cases when you consider the high levels of humidity we experience in this area. With the latest advancements in manufacturing and imaging, our vinyl products are now able to emulate the look of these surfaces without the cost. It's difficult to tell a vinyl floor apart from a harder flooring surface. Vinyl offers your clients peace of mind.
Resilient Vinyl Plank Makes Sense
Opt for vinyl when you want unrivaled strength and durability. Vinyl is great for high-traffic areas since it resists dirt and loose dust particles tracked in from the heaviest foot traffic. When you sit down with one of our knowledgeable sales associates, they can advise you on what type of flooring makes sense for each room you are decorating.
Families with active kids and pets leave a great deal of dust and dirt in their wake. Many of these clients find that the seamless surface provided by our vinyl sheet flooring is easier to clean when you are on the go. If a room experiences heavy amounts of moisture during the humid summer months, you may find that the authentic look of our vinyl plank is the best fit. This variety of flooring looks as natural as wood flooring, without the drawbacks associated with exposure to moisture. This flooring option is also more affordable, so you can cover more with the same budget.
In addition, fiberglass inhibits harmful mold and mildew buildup and is thus ideal for moisture-prone areas such as bathrooms and kitchens. When you need the classic look of porcelain and ceramic with all the durability of vinyl, our vinyl tile is the solution. This variety of floor covering is easy to clean, requiring only the swipe of a cloth or mop.
---
Contact us today at either of our locations for value-added vinyl flooring that is capable of brining any room to life. We're here to assist you in Jacksonville (904) 469-8751 or Orange Park (904) 337-6212. You may also use the form to the right, or visit our showroom and browse our selection of discount vinyl flooring in Jacksonville. We proudly serve clients in Jacksonville Beach, Atlantic Beach, Neptune Beach, Fernandina Beach, Amelia Island, Yulee, Hilliard, Ponte Vedra Beach, St. Augustine, Orange Park, Middleburg, Green Cove Springs, Keystone Heights, and Macclenny, Florida.