Transformative Wood Look Tile in Jacksonville, FL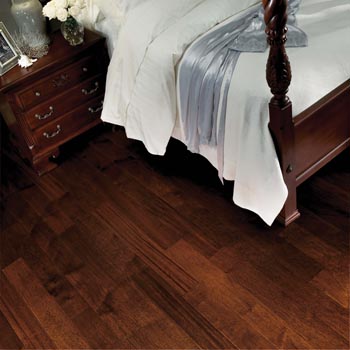 Kitchen and bathroom renovations are among the most popular home improvement projects. One of the most effective ways to transform a room is to upgrade the flooring; however, the flooring options for these two rooms are limited due to the high level of moisture. Fortunately, you don't have to compromise on beauty, durability, and value. Visit The Floor Trader today to explore one of the most diverse collections of wood look tile in Jacksonville, FL.
Our wood-alternative tile products allow you to bring the highly desired appearance and texture of hardwood into the moisture-prone areas of your home without worrying about damage. Actual wood planks tend to absorb moisture and swell before contracting again. This swelling creates gaps between planks, which looks bad and also makes the surface more prone to wear and tear. Porcelain and tile do not swell when exposed to moisture, so they are more suitable for humid climates and the areas around your home that get exposed to moisture, like:
Kitchens
Bathrooms
Laundry Rooms
Entryways
Patios
Explore the Endless Design Options
Wood plank porcelain tile and ceramic tile come in a wide range of shapes, sizes, and styles. Furthermore, thanks to modern manufacturing innovations, tile can be made to replicate any hardwood species.
Do you love the vibrant red of cherry hardwood? Or are you more drawn to light, welcoming hardwoods like maple? Perhaps you prefer the classic look of oak or pine. No matter what your favorite wood species may be, there is a tile option for you at our store.
Some people know exactly what they're looking for before they step through our doors. Other clients are unsure what kind of wood plank ceramic tile or porcelain tile would look best in their room. Whatever the case may be for you, we're here to help you find your ideal floor. Talk to our staff members to get the insight you need to transform your home.
Benefits Any Homeowner Will Love
Tile offers many different benefits for homeowners. For example, both ceramic and porcelain wood tile are easy to maintain. Basic sweeping and mopping will keep your tile surface clean on a day to day basis. With a little additional care like grout cleaning, your tile will look like new even decades after installation.
Porcelain and ceramic wood tile also have a cooling effect on your room. Tile stays cooler in hot weather than other flooring materials, making a noticeable difference in the summer. Learn more about these tile benefits and other advantages by consulting with our team today.
---
Contact us to learn more about our collection of wood-alternative tile surfaces. We proudly serve clients from throughout Jacksonville, Florida, and the surrounding areas.